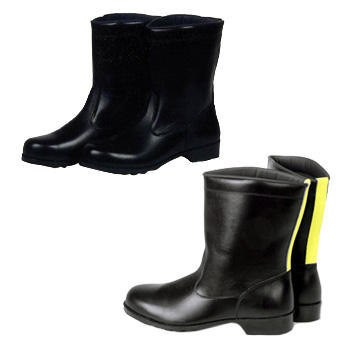 Aoki Safety Footwear
With a rich history of producing footwear for industrial purposes, Aoki safety shoes were dedicated to producing safety footwear with the highest quality standards and compliance. Aoki Safety Shoes were manufactured to be fit for all industrial usages including heavy, light, water, oil and chemical works. The materials used during the manufacturing process are of the highest quality as they understand the importance of sturdy safety shoes.
For indent of Aoki Safety Shoes, there will be a minimum order of 100 pairs and with a lead time of 75 working days.
Aoki 806 Spec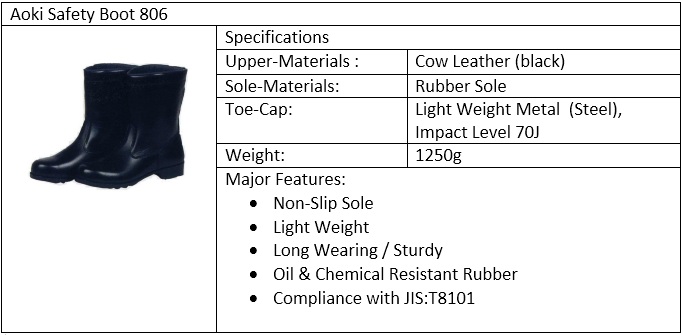 Aoki 806AS Spec