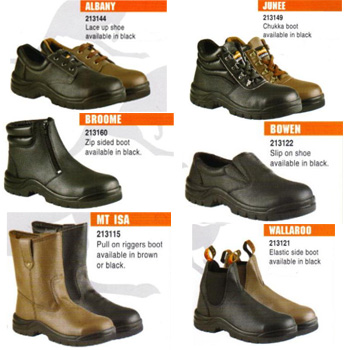 Krushers Safety Footwear
If you're chasing a tough work boot that's built to last, Krushers are tough! Designed and engineered in Australia to meet the harsh outback conditions, Krushers keep going when other safety shoes have broken down or worn out.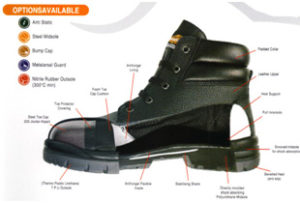 Krushers have been designed to provide you cost-effective safety footwear that will last through rugged conditions. All footwear comes with:
Features:
• Long wearing Thermo Plastic Urethane (TPU) outsole heat resistant to 130ºC/266ºF
• Anti Static* soling
• Six month Manufacturer's Warranty
• 12 month Sole Guarantee
• Exceed or meet Australian/NZ and American safety footwear standards
• Using TPU soles which are tested more durable than PU soles.
• Tested and comply to Singapore Standard 512 : Part 1 & 2 : 2005
Krushers's Thermo Plastic Urethane (TPU) outsoles offer many benefits over traditional soling materials. Check out these benefits and see why Krushers gives you great value for money:
Features:
• Long wearing, high quality, abrasion resistant soling.
• Tough. Resists splitting and cracking with eight times the crack resistance of Polyurethane (PU) and Rubber.
• Longer shelf life than PU.
• Hydrolysis and Microbial resistant.
• Light weight. Lighter than rubber.
• Oil, acid and chemical resistant.
• Colourfast. Will not mark floors.
• Lasts longer. Is more cost effective compared to traditional soling material.